It has been 7 years since HighNote Records rose from the ashes of the legendary Muse Records. We have reestablished ourselves as a leader on the independent jazz scene in the United States. We receive radio airplay that is second to none. Many of the majors and independents cannot boast the kind of radio coverage we receive. On the JAZZ WEEK National Jazz Radio Chart's Top 100 titles, we had 14 of 100 and 5 of them in the top 25.
We advertise conspicuously in the major jazz periodicals in the world. The past year has seen HighNote ads in Down Beat, JazzTimes, Soul Bag, JazzThek, Jazz Journal and other magazines worldwide. Our philosophy is that this type of advertising strategy helps establish an identity in the marketplace. And, as we all agree, that sure can't hurt.

For HighNote, music is a living, evolving art form and it is our philosophy to allow our artists to express themselves and develop in whichever direction their talent dictates. Here you will find the latest musical thoughts of Houston Person, Larry Coryell, Chris Connor, Cedar Walton, 'Fathead' Newman, Mark Murphy, Joey DeFrancesco, Wesla Whitfield, Carol Sloane, Vincent Herring, Sheila Jordan, John Hicks, Ernie Andrews, Don Braden and others, as well as a body of work from the departed Etta Jones. A recent addition is the signing of Ernestine Anderson.

To look constantly towards the future without acknowledging one's past is as foolhardy as it is arrogant. HighNote has begun a reissue program that presents some of the finest archival performances from the jazz greats of the past. Already available is the double Grammy-winning Art Tatum, "God is in the House", Thelonious Monk's very first recordings with Hot Lips Page, Don Byas, and Dinah Washington with Arnett Cobb's band. We have released never before issued performances of jazz great, Woody Shaw (three volumes). Also a incredible, never before issued, Mary Lou Williams.
Our artists receive reviews as they tour constantly. It would be safe to say that, on any given night, there is a HighNote artist performing somewhere in a major jazz venue.

If you are looking for a jazz label of an uncompromisingly high quality, one that maintains a positive, visible profile with reviewers and audiences alike, one that receives the lion's share of radio time, take a moment and familiarize yourself with HighNote Records.

Back to top

---

Savant Records has become much more than just the little sister jazz label to HighNote Records. According to Webster, a savant is "a man of learning; esp: a person with detailed knowledge in some specialized field." Savant Records is, by definition then, a jazz label for those "in the know." Dedicated to presenting jazz that will impress as fresh and inventive, and perhaps change a few preconceived notions.
Arthur Blythe can be heard on Savant Records (his disc was cited by Gary Giddins of the Village Voice to be "so utterly and persuasively sui generis that it should spark a reassement of Blythe.") along with alto saxophonist, Bruce Williams (now a regular member of the Roy Hargrove Band), Winard Harper (of the famed Harper Brothers and the drummer of choice for many), Eric Reed, one of the young piano greats and Carlos Garnett (a Miles Davis, "Bitch's Brew" alumni). In addition to recording challenging music, Savant Records has a dedication to recording artists whose work is new or hitherto under-appreciated. Savant had the foresight to record Regina Carter in a jazz string quartet before she made it big for a major label. We recorded George Freeman, together with brother Von Freeman, who is part of the first family of jazz in Chicago. We recorded the Queen of Uptown Jazz, Irene Reid, and brought her back into national prominence with four outstanding records. We also boast the talents of Bill Heid, who is quietly re-defining the sound and style of the Hammond B-3, drawing on and extending the legacy of Larry Young and Don Patterson. So let other labels record the squeaks and squawks that masquerade as music. Savant is content to present communicative jazz that is modern, yet non-alienating - traditional, yet not anachronistic. We are content to record artists who have something to say, provided it is a message worth hearing. Our only criterion is excellence.

Back to top

---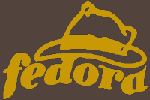 What has happened to the Blues? From its earliest, Grandma Moses-type primitive yet communicative roots, it has become glitzy, antiseptic, vapid music that bears little resemblance to the real music of the Delta, the Juke Joints, the Fields and the Farms. Fedora Records is proud to be a Keeper of the Blues Grail, recording those remaining artists whose artistic roots reach back into the impossibly distant past and who accepted the passing torch of their musical ancestors. This is not to say that this music and its performers are merely museum pieces. This is vibrant music, as much of today as of yesterday. It runs the gamut of emotions. Listen to the soulful music of Ollie Watkins, conveying a lifetime's experience in a two-minute track. Listen to the wildly extroverted rompings of Dave Riley. Compare them to the thoughtful, quirky compositions of John Weston, or to the exuberance of Willie Willis. It has been said that the real practitioners of the blues were lacking in technique. Check out the monster chops of U.P. Wilson, the one-handed virtuoso playing of Bilbo Walker, the multi-instrument talent of Big Al Dupree. And listen to the harp playing of Arthur Williams and see if you don't come away amazed by his technical prowess. Fedora has attempted to document the many different blues styles still practiced in various parts of the United States. We have recorded bluesmen from Texas, Chicago, Fresno, California (a hotbed of blues activity these days) and St. Louis. Recent releases feature some East Coast bluesmen as well, including the legendary Little Buster and the Soul Brothers. From Chicago comes the Jimi Hendrix-inspired strumming of Dave Riley and the hard-driving blues of West-Side legend, Jimmy Dawkins. The founding fathers of Blues, like the founding fathers of Jazz, knew that their art would not remain stagnant, that it would change with the times. Fedora knows this too, and with that in mind we have created something new out of something that has gone before. "PIG IN A CAN-A New Perspective on the Blues" moves the blues into another universe - futuristic primitivism. Transcending the blues and the blues audience, it has no precedents in the industry, though its closest relative would have to be the R.L. Burnside and Moby-type of release, which has caught the eye of press and public. Jazz and Blues have become an "evolving tradition", in touch with the old and moving with the new. The real tradition, that which is a direct descendant from the roots, is on Fedora Records. As our slogan says, when you want to hear some real blues, put on a Fedora.

Back to top

---
Please feel free to contact us by email, by phone: 212-873-2020 or
by fax: 212-877-0407
Web site created by PotassiumWeb. Contact the webmaster